February 07, 2018
VAPE your HEART OUT this VALENTINES!
By Sara R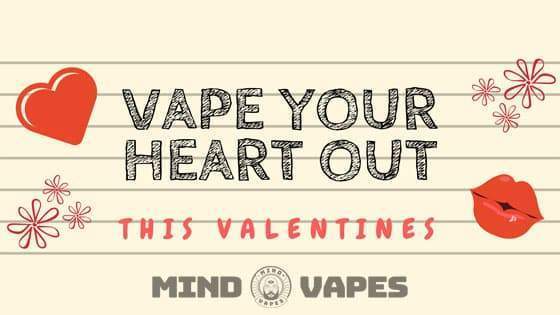 Valentines Day is just around the corner! Have you got the perfect present for your special someone? It sometimes gets a bit challenging to make your loved one feel special on this month of hearts and to be honest, it also becomes costly and time consuming with all the thinking, planning and shopping. But that's just how we do it to spread the love. Now is it going to be a bouquet of flowers or a box of chocolates this year? Why not turn things up and make it even more interesting and memorable by giving your lovie dub dub a new vape?
Here at Mind Vapes we LOVE our customers that is why we are giving you 20% OFF on ALL ITEMS in our online vape store! Choose from our wide range of vaporizers and make your shopping experience more exciting as you get to save more this Valentines.
Make sure to use our promo code VDAY20 to get a 20% discount on your checkout. Finding the ideal gift that'll make your special someone enjoy is only a few clicks away to get it to your doorstep!
Keep vaping and keep your mind elevated at Mind Vapes!