March 09, 2022
Best Dry Herb Vaporizers 2023
By Dahlia Day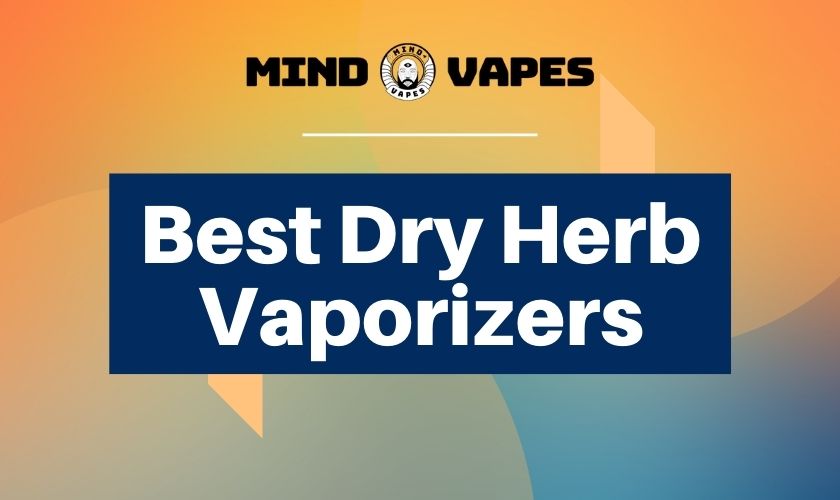 Despite the ongoing popularity of dry herbs and ground material, vaping remains a favored method for enjoying them. In response, manufacturers persistently enhance and innovate their portable dry herb vaporizers to cater to the evolving needs of enthusiasts. Customers are witnessing constant improvements in both desktop vaporizers and portable vaporizers on the market, exemplified by notable advancements seen in products like the Arizer Solo and Pax Mini Series. For those who have been vaping dry herbs since transitioning from smoking, recognizing the significance of understanding the reliability of a dry herb vaporizer in terms of intensity, power, and vapor quality becomes paramount. When considering great vaporizer units designed specifically for dry herb consumption, there are several factors (not limited to) that you should take into account, including:
Performance (Vapor Quality and Smooth Draws)
Heating Technology and Heating System (Heat Up Time and Heating Element)
Battery Life and Durability
Ease of Use, Maintenance and Safety
Air Path or Vapor Path Technology
Portability and Convenience
Ergonomics and Design
Dry herb vapes, as widely acknowledged, have significantly contributed to enhancing our lifestyle. With their user-friendly design for effortless herb loading, easy-to-load dry herb vaporizers with massive heating chambers and wide temperature range enhance the vaping experience by providing a seamless and convenient session. In order to make an informed decision and select the ideal dry herb vaporizer that aligns with your needs and lifestyle, it is crucial to possess comprehensive information. That is why we came up with a list of our top picks of the BEST DRY HERB VAPORIZERS 2023 to serve as a guide for both beginners and dry herb experts and enthusiasts. These are highly recommended!
By providing a superior alternative to smoking, these vaporizers offer a more enjoyable means of experiencing the benefits of herbs, free from the drawbacks associated with traditional smoking methods. As the market continues to witness an influx of vaporizers, finding the perfect portable herb vape can indeed be a daunting task. However, with our efforts to streamline and simplify the process, we hope you feel empowered to take the next step toward making your chosen dry herb vaporizer truly yours! If you are ready to get your one now make sure to check our line of top-quality and leading brand vaporizers here at MIND VAPES ONLINE VAPE STORE!
Stay up and keep your mind elevated!