September 30, 2021
Best Electric Nectar Collectors
By Dahlia Day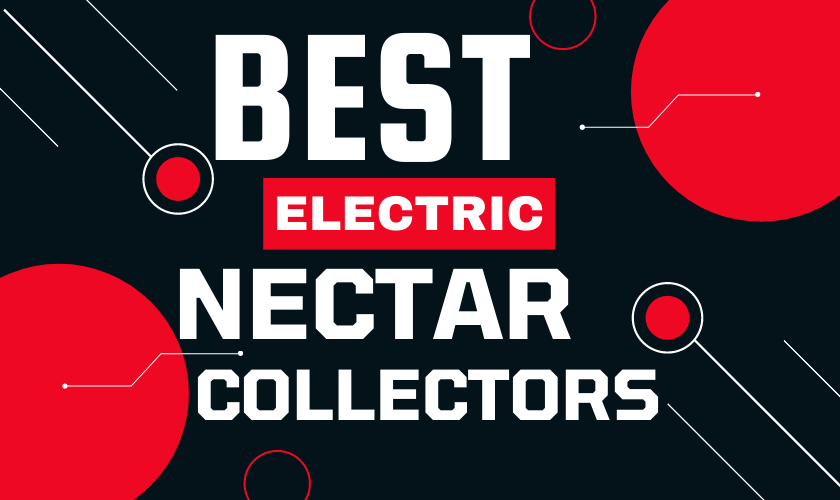 An Electric Nectar Collector, also known as dab straw, is a sophisticated tool built for the adventurous dabber. It is the perfect give choice for the passionate dab enthusiast, as they are functional, portable, and affordable. Unlike traditional glass nectar collectors, the tip gets heated up by the battery, so you do not need a torch. The uniqueness of e-nectar collectors is the way you smoke. Unlike regular wax pens and vaporizers, you don't usually put concentrate, wax or oil inside of the device. You put the extracts in a glass or silicone jar, put the tip of the electric nectar collector to the extract, and smoke it like a straw. 
The main parts of an electric nectar collector consists of a body, a tip, and an optional bubbler glass. The main body houses the battery which functions as the power source to heat up the tip. The bubbler glass holds the device's mouthpiece which is usually removable for cleaning purposes. The bubbler can hold water to percolate the smoke for better vapor cooling and filtration before it reaches the mouthpiece.
12% OFF E-Nectar Collector Discount Code - ENC12
Compared to a dab rig, a honey straw is more portable, pocket-sized, and discreet. Both are easy to use but the latter makes dabbing travel-friendly. Its size is one of the most notable advantage over the dab rig. Another advantage is it provides users the ability to place the tip in direct contact with concentrates giving control and modulation as compared with the dab rig which makes dabbing a breeze. Using this device ensures that no concentrate material is wasted during dab sessions.
If you are undecided when it comes to choosing whether to get an electric nectar collector or a vape pen, there's not much difference to consider. The question would be is how would you like to use the device you're getting. Honey straws have glass bubbler mouthpiece so vapors are percolated or filtered, which makes the smoke smoother. Instead of an atomizer or wax chamber, it has a replaceable tip. The tip is designed to come in direct contact with your extract giving you precision and control of the vaporization process. The device usually comes with a convenient wax storage jar which you can use as large capacity storage and dab jar, allowing you to keep more materials in your pocket. With dab pens, the wax material is placed into the atomizer or chamber for it to be cooked and vaporized. Storage capacity for these chambers are not at all bad, however, for enthusiast- having a wax storage jar is definitely better. More material means more dab sessions.
Below, we've enumerated the top-ranking and Best Electric Nectar Collectors from our catalog, each carefully and skillfully created by the most reputable manufacturers in the industry today.
$38.99
$74.99
$178.99
$72.99
$79.99
$45.99
$44.99